---
BOYS TEAM

---
Beatrice Sims – Head Coach
MJ Lesofsky – Assistant Coach
Jason Wigren – Novice Coach
a  
a
---
GIRLS TEAM

---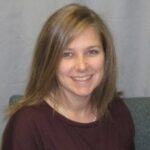 Kara began her rowing career in 1995 at Shrewsbury High School. After several years of trying "ball and court sports", rowing was the sport where she finally felt like an athlete. Kara stayed involved with the team, sitting on the board for a season as the team's Fundraising Consultant.  
In 2014, Kara learned of a partnership with her then employer Boston Children's Hospital and Community Rowing, Inc. (CRI). Wanting to get involved again with the rowing community, Kara began to volunteer with a program through the New Balance Foundation Obesity Prevention Center at Boston Children's Hospital called Optimum Weight for Life (OWL) on the Water. A year later, Kara was hired as a part-time rowing coach on the team.
Kara soon transitioned to a full-time role at CRI and became the Manager of Youth Recreational Rowing, overseeing the growth of middle school indoor rowing programs in schools across Massachusetts as well as on-water youth recreational rowing programs. Additionally, she coached CRI's Competitive Development Sculling program as well as various sweeps programs. Kara has also served as the head coach for Lasell University's rowing program and most recently as Greater Lawrence Rowing's head novice coach.
Melinda Neale – Novice Coach
AA
---
Shrewsbury Crew Team Head Coaches
Boys Program (1937-Current)
Ken Burns, 1937 – 1982
Pam Krause, 1983 – Spring 2003, Fall 2005
Justin Lednar, Fall 2003 – Spring 2005
Colin Regan, Spring 2006 – Spring 2008
Russ Krause, Fall 2008 – Fall 2016
Steve Moriarty, Spring 2017 – Fall 2018
Chris Noble, Fall 2019 – Spring 2021
Mitch McManus, Spring 2022
Beatrice Sims, Fall 2022 – present
Girls Program (1975-Current)
Barbara Caron, 1975 – Spring 1994
Russ Krause, Fall 1994 – Spring 2003
Jason Abraham, Fall 2003 – Spring 2006
Pam Krause, Fall 2006 – Fall 2016
Matt Hastings, Spring 2017 – Fall 2021
Mitch McManus, Spring 2022 – present