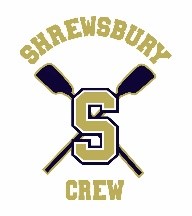 Friends of Shrewsbury Crew
Fund the Fleet Capital Campaign
Our newest boats are approaching the end of their competitive lifecycle, this limits our athletes's potential for success and results in increased costs of maintenance and repairs.  Friends of Shrewsbury Crew (FOSC) hold an annual calendar fundraiser, but this alone cannot support the funding needed to replace boats.  As a result, FOSC has created a "Fund the Fleet" capital campaign to raise the $90,000 needed for two new boats.
How can you help?  Donation to the campaign is the most direct way.
Donations can be submitted via check to the FOSC – PO Box 34, Shrewsbury, MA 01545.
Electronic payment can be processed via PayPal. E-mail us at fundthefleet@gmail.com with your contact information, e-mail address and desired donation amount and we will send a PayPal invoice to complete the transaction.
Recognition for your generosity is available for all donation levels.  A limited number of naming opportunities exist for donations starting at $500.  Details can be found by reviewing:
If you are interested in a naming opportunity, please provide your information in our Sign-Up Genius site – FOSC FTF Naming Opportunity
Please note that anonymous donations can also be made.
Other ways you could help:
Provide Fund the Fleet Committee with names of any business or individuals you think we should contact by e-mailing – fundthefleet@gmail.com
Spread the word by sharing the literature on our campaign
Share this fundraising page –FOSC Fund the Fleet Capital Campaign Fundraising Page – on your social media accounts
Contact your company about any grant or matching gift programs
Ask your business or business partners if they have interest in our campaign naming or marketing opportunities
Encourage and support your children to participate in the team efforts
Your support of the Shrewsbury High School Crew program is greatly appreciated!
Click on the Shrewsbury Chronicle article below for more information: